"public staff's voice & news" – No.751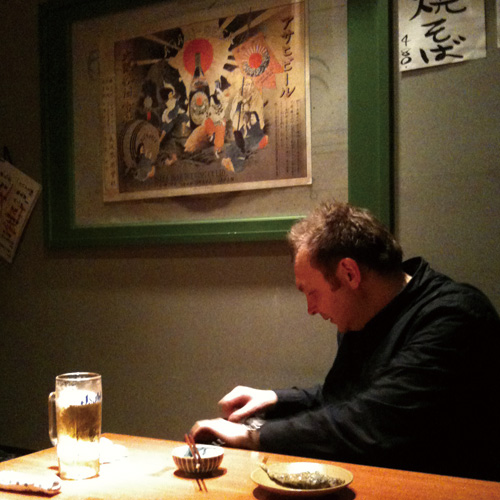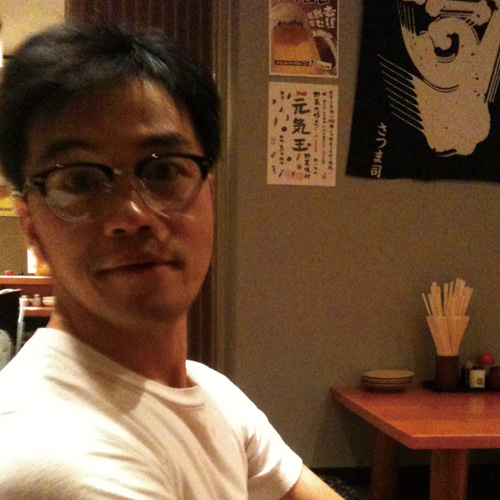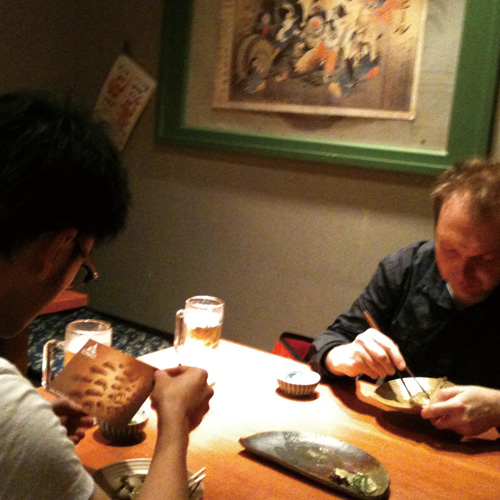 Chris, it was great meeting time and had a fun at last night drinking with you.
I am so glad to have the niboshi tenugui designed by you.
I love them.
Maybe let's hang out again Sunday night before you leave.
And you have to practice speaking Japanese more!
まぁ、本人このブログ観てないと思いますけど。。
えっと、昨晩は序盤僕とクリスとHIGHBURY実重くんの3人で始まりました。
後から徐々に、人が集まった感じで最終的には7人かな。
クリスは日本語ペラペラなのでみんな聞きたいことを聞いてたな~。
でもクリス日本語下手になってた・・・。
使わないと出てこなくなるんよな~、、やはり普段からの鍛錬が重要。
分かっててもなかなか出来ないコトです、、。
彼は版画家で、色んなモノを題材に銅版画を制作しています。
煮干しはその中でも人気なのかな?
タイトルの「生活の化石」とは彼のアーティスト名?です。
実重くんは今月末に松江でセレクトショップ「HIGHBURY(ハイバリー)」をオープンさせる、水道橋博士に少し似た気さくで礼儀正しいオトコです。
週末に友人の結婚式に出席ということで今回来阪。
ちなみにHIGHBURYではJILL PLATNERを販売してもらいます。
実ちゃん頑張ってなー!!
ちなみにちなみに彼のかけているメガネはMOSCOTのYUKELというモデルです。
よく似合ってますね。
さてさて今月は色々と来客が多い月です。
月末にはAnywhere Out of the Worldの展示会だしな。
NYからはあの人達も来るッテ言ってたしな。
忙しくなりそうやな~。
ちょっと心配、、。
最後のバッグですが、先日の100% Design Tokyoでオーストリア人参加者からもらったモノだそうです。
100%イケてないので本人も苦笑いしてました。w